3月 22nd, 2010,由 frank撰写
Due to first touch the IXIA.
So summarize the IXIA usage tips.
This is simple example:
1. First, if you need use IXIA, you need use the VNC first.
login into the IXIA:
This example is cards 9, port 14.
关于IXIA的进阶介绍可以看我之后的文章《IXIA流量测试进阶版》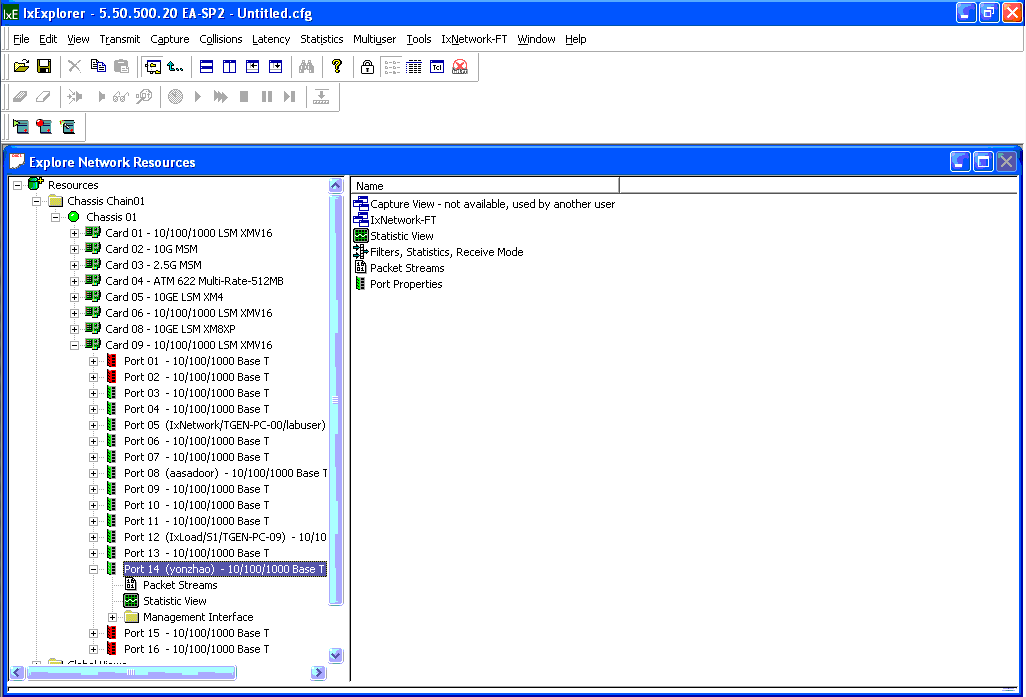 2.Clear owner and take owner



3.Edit stream for Ethernet header:



4.Edit stream for protocol



5.Edit stream for control



6. Stream packet view



7. Stream status ok.
IXIA physical setting, you can click right mouse and send arp request, then see the arp information in devices:
Double Click "IxNetwork-FT" and setting IXIA's ip address and MAC address.

资料推荐,如果对ARP想了解的更清楚,可以查看下面博文:
《谈谈ARP欺骗那点破事》
http://jimqu.blog.51cto.com/105370/108798
本文出自
Frank's Blog